Milwaukee Academy of Science Job Fair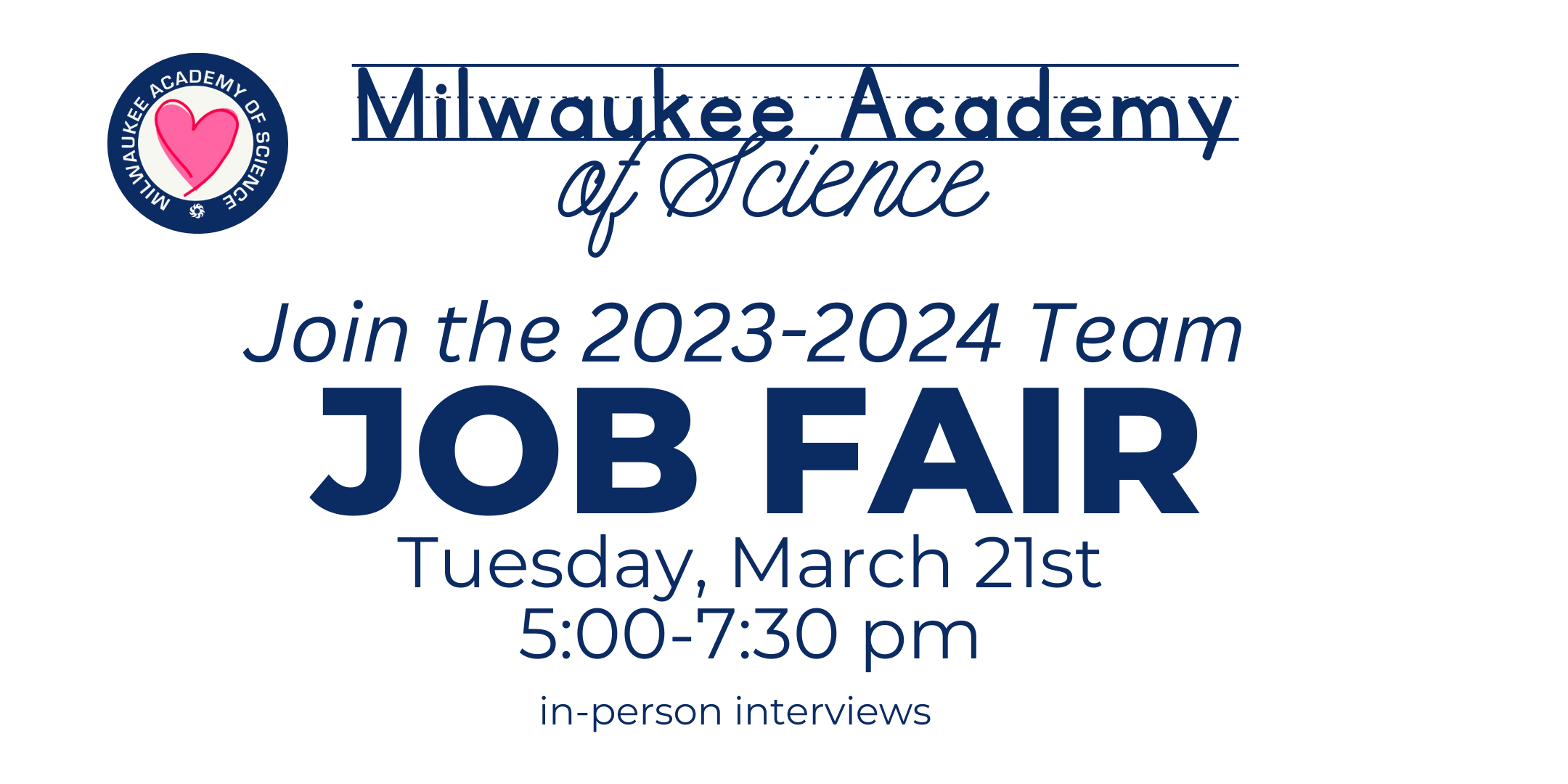 Do you want to join a group of dedicated, passionate teachers who are determined to help their students succeed in life???
MAS Benefits Includes…
Summers off (paid 12 months)
Mentoring/coaching for the first 2 years
Financial assistance for the initial licensure

Salary comparable to public schools (sometimes higher)
Creative & Innovative Professional Development Opportunities
Staff Wellness Program (Mental Hygiene, Check-Ins, Free Yoga Classes, Chair Massages on PD days & financial wellness)
Join us at our Job Fair to meet the academy administration, learn more about the school & have in-person interviews. It will take place at the MAS Campus at 2000 W. Kilbourn Ave., in the small gym. Doors will be open from 5 – 7:30 pm.