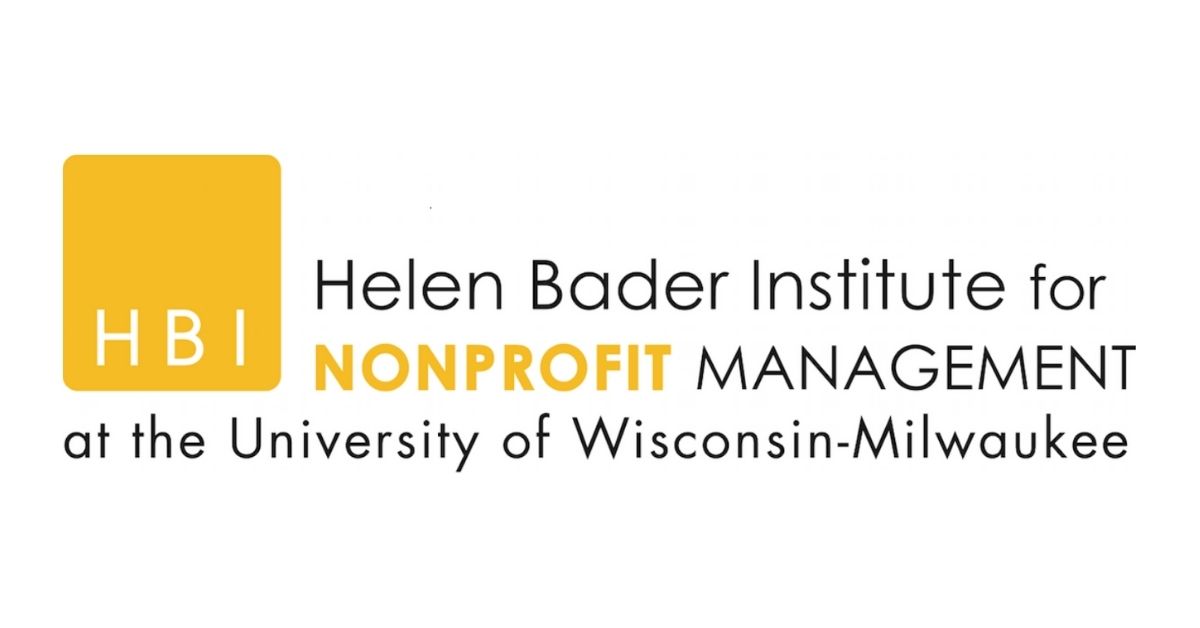 Nonprofit Executive Leadership Circles (registration deadline)
The registration deadline for the Helen Bader Institute for Nonprofit Management at UW-Milwaukee's Nonprofit Executive Leadership Circles is on June 30th.
"Nonprofit Executive Leadership Circles
Nonprofit leaders, whose jobs in the best of times can be challenging, are especially stretched in these tough times. There has been a growing demand by nonprofit executives for opportunities to develop stronger ties with other leaders in order to establish a network of peers to confide in, depend on, support, and grow with. The Helen Bader Institute for Nonprofit Management offers a unique coaching and learning network for Wisconsin nonprofit leaders.
The "Nonprofit Executive Leadership Circles" program provides facilitated discussions, peer coaching, mentoring, support, resources, and relationships. This Program will give nonprofit leaders the extra support they need to address the challenging issues they face on a regular basis.
Based on an internationally known process called Action Learning, each Nonprofit Executive Leadership Circle is composed of 6-10 nonprofit leaders committed to supporting one another. Discussions in the circles are confidential, supportive, and focused on learning and action. A trained and experienced facilitator helps participants use the Circle to identify goals and resolve individual challenges. Participants typically meet once a month to (1) share insights and materials, (2) support and challenge each other, and (3) develop and keep action plans on track.
Goals
Nonprofit Executive Leadership Circles aim to:
 focuses on the needs of nonprofit Executive Directors & HR Managers, offering support to the top-level oversight of nonprofit organizations of various sizes and missions.
build relationships among leaders who may not always have the opportunity to work together and to reduce feelings of isolation and "loneliness at the top"
promote emotional and moral support uniquely found in a safe and confidential setting with emphatic peers and provide a greater depth of learning through resonance and reflections from the peer group members
provide an opportunity for information and resource sharing, professional development, and skill-building
foster leadership development by providing a structure for pursuing goals that include accountability and expanded across to learning resources via peer group members
tap wisdom from each other's own experiences and expertise, rather than from outside experts
Format
The number of Circles convened will be based on overall registrations. Similar to other Leadership Circle programs, participants will meet monthly in groups of 6-8 facilitated by an experienced coach for a period of 10 months throughout the year. However, drawing from HBI's vast leadership training resources, this will include an educational training session at the end of each year, designed to address a specific need determined by each Circle and its coach.
Circle participants will complete a brief registration form to help match individual leaders to a cohort of leaders with similar leadership responsibilities, as well as similar life and work experiences."