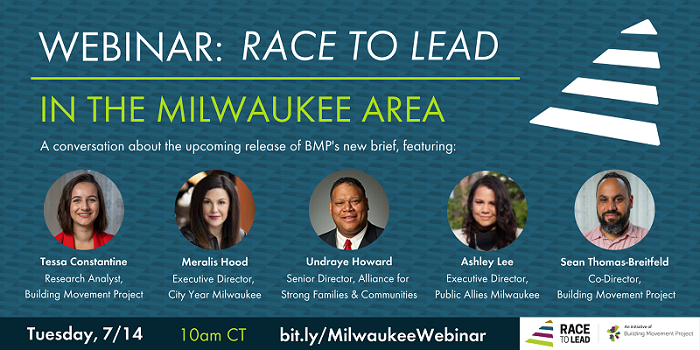 Race to Lead in the Milwaukee Area
July 14th, online @ 10am (CT): join the Building Movement Project to talk about a new report, The Nonprofit Racial Leadership Gap in the Milwaukee Area: A Race to Lead Brief. Register in advance here.
Comparing findings from the recently released Race to Lead Revisited: Obstacles and Opportunities in Addressing the Nonprofit Racial Leadership Gap, ​the Milwaukee brief, which will be released the day of the webinar, focuses specifically on the survey findings and focus groups in Milwaukee.