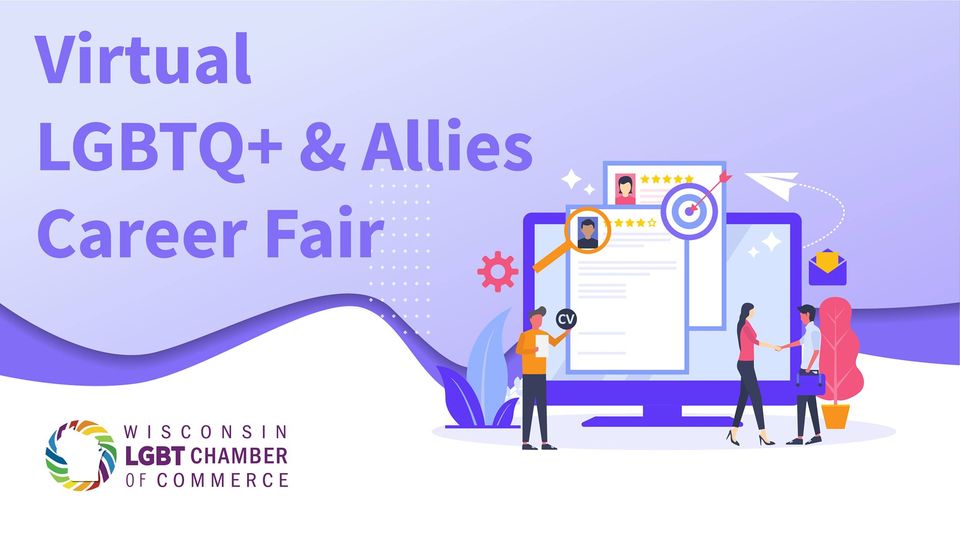 Virtual LGBTQ+ & Allies Career Fair
The Wisconsin LGBT Chamber of Commerce's annual LGBTQ+ & Allies Career Fair is being held virtually on January 28th from 3-6 p.m. This event will bring together over 40+ employers with over 500+ job openings from all across Wisconsin.
This event is free to attend. Bringing together job-seekers and employers, this is one of the largest diverse job fairs in the state. It will allow job-seekers to videoconference and message employers. At the event attendees will be able to navigate through employer booths and request videoconferencing meetings on a platform similar to Zoom. More information and registration for the LGBTQ+ & Allies Career Fair can be found here.
Pre-registration is not required, but it is recommended. Questions can be directed to Kat Klawes (kat@wislgbtchamber.com).