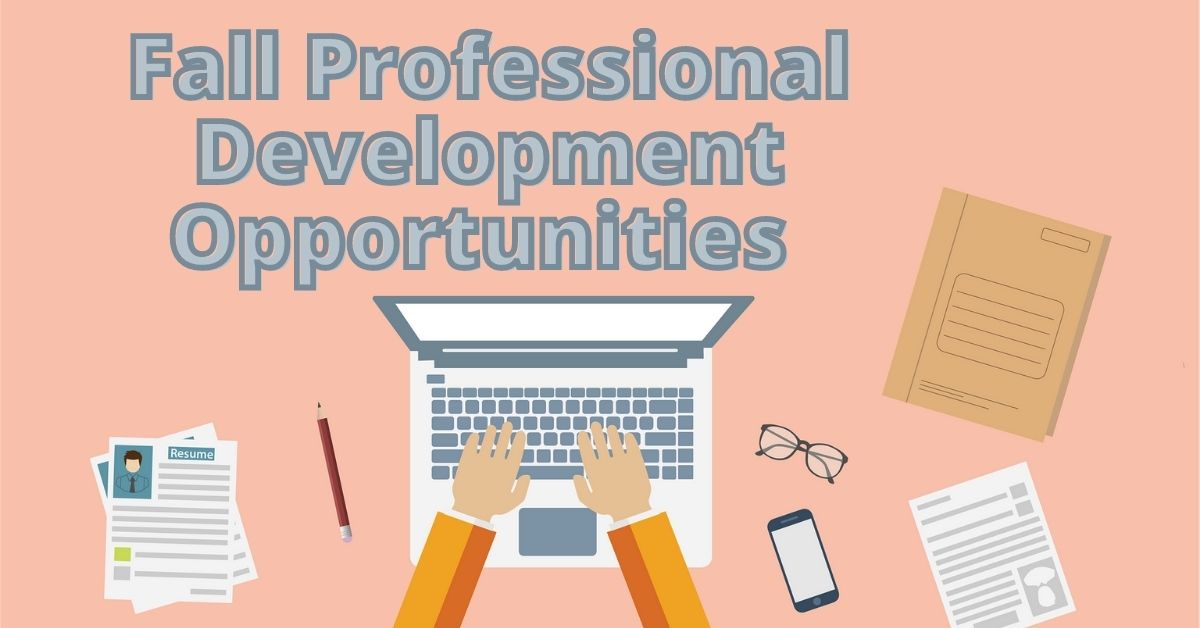 Posted September 30, 2020 | Ben Hastil
Interested in workplace safe spaces training, HR best practices, conflict resolution skills, or in strengthening another area? This fall has got you covered! Take a look at all the HR management and leadership-related offerings (many focused specifically on nonprofit organizations) below.
October Professional Development Opportunities
10/8: Safe Spaces: Honoring Gender and Sexuality in the Workplace. Learn about creating safe, inclusive spaces at work, offered by UW-Eau Claire
10/8: Raising the Quality of Hire – HR Process Basics for Nonprofits. Learn proven and effective human resource process basics to ensure successful outcomes for your organization, offered by NonprofitPlace
10/16: Empowering Employee Success. Learn behavior-based, customizable, and cost-effective workplace solutions leading to organizational effectiveness, career development and personal growth, offered by UW-Parkside
10/20: Mediation & Conflict Resolution in the Nonprofit Workspace. Learn how proactive mediation practices can and should play a role in our daily work, and tools to help us be better leaders and teammates, offered by NonprofitPlace
10/20: Employee Engagement & Belonging Practices in Nonprofits. Learn how to create meaningful employee engagement practices aimed at fostering belonging, offered by Nonprofit HR
10/20-10/21: Society for Human Resource Management (SHRM) Essentials of Human Resources. Gain a comprehensive overview of the key aspects of HR management, offered by UW-Milwaukee
10/22-10/23: Human Resources (HR) for Non-HR Professionals. Learn about HR laws and handling HR issues in this program for organizations without dedicated HR staff, offered by UW-Madison
November Professional Development Opportunities
11/3: Hire the Best: Interviewing for Hiring Managers. Gain an overview of the fundamentals of effective interviewing, offered by UW-Madison
11/4: Creative Nonprofit Leadership. Learn effective approaches to leading a team in accomplishing shared goals, and discover creative ways to achieve positive outcomes, offered by UW-Milwaukee
11/12: Practical HR: How to Navigate Employment Law Myths and Landmines. Learn the basics of employment law compliance and human resources practice, offered by UW-Milwaukee
11/12: Microaggressions and Bias in the Workplace. Learn the definition and impact of microaggressions, and how to recognize and reduce them in your workplaces, offered by UW-Eau Claire
Beginning 11/13: Human Resources Management. Learn essential human resource policies and practices for nonprofits, offered by UW-Green Bay, as part of their Excellence in Nonprofit Leadership Certificate
11/17: REALITIES: Leadership & Culture in Nonprofits. Explore ways to initiate courageous conversations about diversity, equity, and inclusion, and more, offered by Nonprofit HR
11/18: Effective Compensation & Performance Management Systems. Learn about the application of compensation, designing performance management systems, and talent development in workforce strategy, offered by UW-Madison
Looking for other trainings? See all the events we list on our Events Calendar!
Miss our presentation on "Rethinking Your Job Announcements to Draw Quality Candidates" with NonprofitPlace last month, covering our best tips on making job announcements that stand out to job seekers?

Take a look at NonprofitPlace's summary of some of our key takeaways, as well as these related blog posts of ours: